Last year on this day I wrote a post on the 5 things I want to do in the next year, I thought it seemed like a prime idea to take a look back and see if I actually achieved any of them and try to figure out what I want from the next year of my life.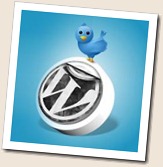 1. Blogging and Social Media, I wanted to up my game with blogging and try to boost my social media profile and build readership.
I'd consider this a partial success, this year I launched GeekTechBlog.com which is aimed at being a Technology blog with numerous bloggers and much more focused on tech news and goings on than Dan's Tech Blog (this one) which is often more personal.
GeekTechBlog.com has been and is a lot of fun and is growing in readership month by month to thousands of readers, gaining not only international interest from some of the exclusives we've been able to get, such as a hands on look at the Nokia Lumia 900 and our exclusive first interview with the new owners of TinyGrab.com. As well as attracting advertiser interest and ending the year with a few people offering to buy the blog, it's a good start but I hope it will get so much better over the coming years.
I'd love to keep growing this blog and can see it going far, I hope I can keep building it and get more bloggers on board (if you're interested, get in touch:- dan@geektechblog.com) with more content, more fun and hopefully more invites to those fun free bars & press events.
2. Focusing on projects, I wanted to focus more on my coding projects and sites and get more of them off the ground… This I completely failed at. In fact, I've added a few more on the pile of sites I need to finish. Hopefully I'll have better luck over the coming year…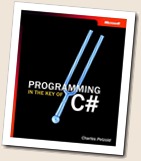 3. Learn a higher language, I wanted to learn a higher language and in particularly C# so could get into developing on the Windows Platform and developing Windows Phone 7 apps, this I have dabbled with and have started learning C with my University course and have also begun work on a Windows Phone 7 app in C# which I hope to eventually get finished, have many ideas for apps and programs I want to develop so with any luck will get some of these done over the next year and add get some solid Windows & Windows Phone development experience under my belt!
4. Get more involved in the tech scene, I wanted to dive in and meet more people, go to more events and just get myself out there on the scene a bit more. I've been to a few great events over the past year including the WebDevConf which was a great experience as got to see some fantastic people speak live.
Another fun little tech night was when I went to Unruly Media's London base and made a cool little robot bug and had the opportunity to chat with a few other bloggers and the Unruly guys who create some of the kick-ass video ads on the blog.
The Imagine Cup UK Finals at Microsoft HQ also stand out as a particularly great tech event in which I met some great people in the web & tech industry, some of which have become good friends.
5. Building my business(es), as I'm sure anyone running a business hopes the next year will be better, and well it has things are moving forward and it's great to see everything I've been working on growing and this past year has seen some exciting changes with hundreds of additional domain extensions now available, and hundreds yet to come as well as improving existing product lines,. It's been a good year and I hope can continue to build on what's been done here in 2012.
Looking forward…
Writing this I am forced to consider what I want from 2012, it's largely the same as what I was looking for from 2011, however now that I am at university I do need to look at how that will change things, and how my perspective and aspirations have also changed with the past years events. I value things differently, and find myself being drawn towards different areas within the Web & Technology industries and I see the next year as an exciting period where things will really begin to take shape, and my career and business paths for the future will begin to really take hold, it's going to be fun, exciting and scary. I can't wait.