Well i have been on and off YouTube all day and finally seen a mention about the TV shows and Films which are supposed to come in and take over normal videos and all this crap… and YouTube just tweeted about they blog post on the matter so i thought i would check it out and share with you my views, however as its almost 4am I will leave that till the morning… but i will leave you with a few thoughts on the new Beta layout for the user page.
Beta Profile Layout/Design
First off this morning on my twitter i saw Alan (fallofautumndistro) was chatting about the new Beta profile layouts (i naturally activated mine and you can take a look here)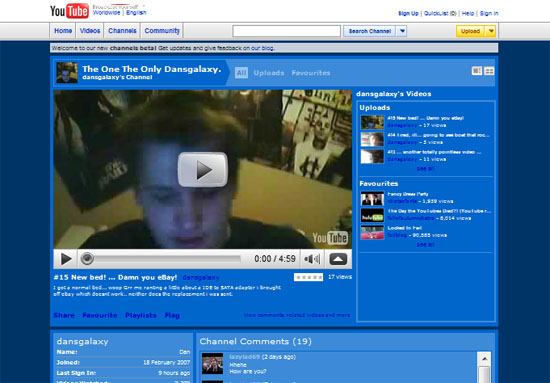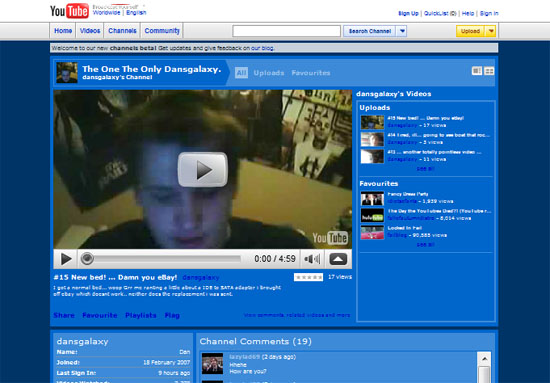 As you can see its a totally different look and puts a lot more focus on the users videos themselves. This in my view is a good thing, and YouTube have said in their blog post about the new channel design, that it does need more work and new features are on the way soon hopefully.
Personally I'm hoping the upcoming features include more usability and interactivity with the videos themselves i would love to be able to do everything i can on the normal video page on the user page as well, thus enabling the page to "channel" all that users content to you without having to leap frog back and forth between videos and users channel which never made sense to me…
Btw, Don't worry about opting in to using the new Beta design, YouTube save everything about your current profile design so you can easily revert back if you don't like things!