I was checking out the shows on YouTube now to see if they had any others since i last looked, and i immediately see Britain's got Talent…
I live in Britain. This is a British show. Shown on British TV. Why the F#!? isn't it available on YouTube in Britain… I mean come on! Are you Sh!ttin' me?!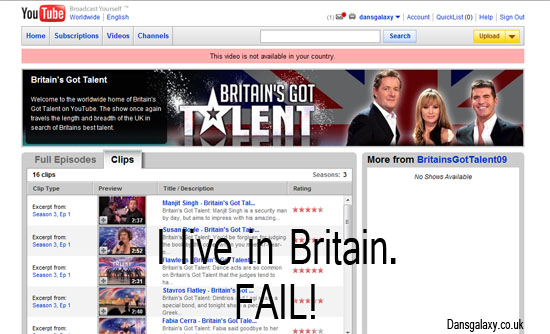 And yes… I am submitting this to Fail Blog.
So much for me watching Susan Boyle again and again… guess will have to just watch all the clips uploaded without permission of the show eh… instead of the version which YouTube can put specially targeted high quality high return ads on.
Well done YouTube. Nice one.