The more I break into the Student world, particularly with the Microsoft Student Partners programme and getting ever closer to University I am finding more and more perks and free stuff available, so here's a few you should check out! (If you're a young hip student of course). Naturally most of these focus on software and technology.
1. Microsoft Student Partners (MSP)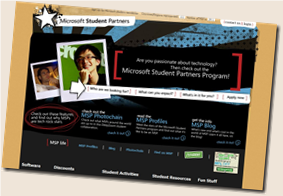 The Microsoft Student Partners programme offers some fantastic opportunities and resources for passionate young technology enthusiasts  (Geeks).
Opportunities range from invites and access to events, talks, networking ops and generally meeting and talking to some very cool people – I have started talking to a whole bunch of other MSPs and Tech gurus who I otherwise wouldn't have dreamed to have following me on Twitter!
Microsoft Student Partners can also get access to hard core resources such as a free MSDN subscription for MSPs! Microsoft has a whole range of other rewards and goodies available to MSPs who put the work in and really strive to bring their incredibly interesting innovative ideas to life. (Did you enjoy the alliteration?).
This is a programme which is definitely worth looking into and getting involved in; personally I can't wait to get my teeth into the next few years and the opportunities and fun I am sure my involvement will bring.
Also check out this great video which explains the MSP programme and how to join!
2. Microsoft's Imagine Cup Competition!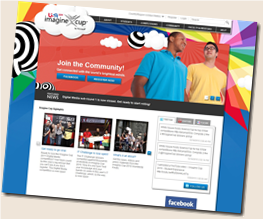 The Imagine Cup is "the world's premier student technology competition" you can compete against other students beginning with local and regional competitions with the 2011 worldwide finale in New York City, United States – All expenses paid of course.
This is a fantastic competition which aims to inspire and show off how technology can be used to solve the world's toughest problems when mixed with your imagination.
Things are already kicking off for the 2011 competition, so get on the site and register now and start taking part! You never know you could be the lucky one scoring a place in the finals.
Check it out now ImagineCup.com
3. Microsoft's DreamSpark.com – Great Microsoft software, for free.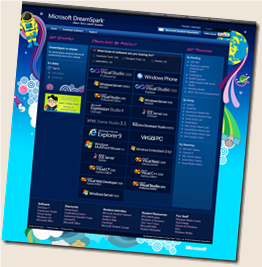 DreamSpark.com is a great place for students to get a lot of Microsoft Software, including Windows Server, a whole suite of Visual Studios and the XNA Game Studio as well as a bunch of other software – totally FREE!
One of the easiest sites I have used, once you have verified yourself as a student simply login, click and download. It couldn't be simpler.
There are a few ways you can verify your student status either by your ISIC (International Student Identification Card) or if you don't have one it is possible to verify via your school/college/university, just select your school and you can then authenticate using the "Athens Authentication" – Ask your school about this to get the login details you need.
Check it out at: DreamSpark.com
4. Software4Students.co.uk – Great software at a fraction of the price.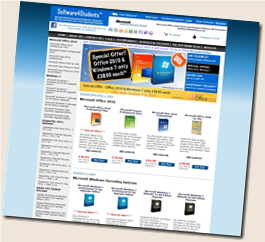 Software4Students.co.uk has a wide range of software with huge discounts for students, you can pick up a copy of Microsoft Office 2010 Professional or Windows 7 for just £38.95 – Including VAT and Delivery.
You can also pick up the Adobe CS5 Master Collection (PC) for just £495.95! An apparent saving over well over £2,000.
These guys are Microsoft Gold Partners and seem to be offering software with a good £20+ saving for the student prices direct from the creators, presumably making those savings with bulk buys.
If I wasn't getting all my stuff free I'd likely be buying my software from these guys!
Note: Offered mentioned ends 31st October – So act quickly!
5. MSDN AA (Academic Alliance)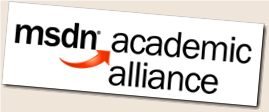 The MSDN Academic Alliance is a subscription service which many Universities subscribe to which can provide their students with access to over 300+ Microsoft titles available in labs and classrooms. This makes it easy for students to get their hands on the Microsoft developer tools, platforms and software for "instructional and research" purposes.
A great feature of this is the licenses (apparently) never expire, so even after you leave university you still have a valid license for the software you use!
You can look up to see if your educational institute has a subscription and if so, get on to you're tutor/IT admin to find out if and how you can get access!
Learn more about  The MSDN Academic Alliance
6. NUS – The National Union of Students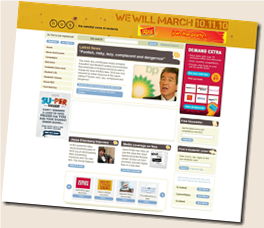 The NUS may seem out of place with the above entries being focused around tech and software, but its just as important.
They include more than 95% of all higher and further education unions in the UK and represent more than 7 million of us students!
The NUS help to promote, defend and extend our rights and students. Testament to this is their current campaign against the tuition fee debacle.
Also for only £11 per year you can get a NUS Extra card which gets some great discounts and deals with some top retailers, it get's you a free McFlurry in McDonalds as well as a massive list of other discounts and deals…who can turn down free ice-cream?
7. XDnet Web Services – Special deals for Students!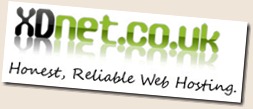 Admittedly yes this is my own business, but hey, it's my blog and if I want to brag about how I am nice to fellow students I will!
I am offering 50% off Web Hosting for all Microsoft Student Partners – Just get in contact for details on how to get your discount.
I am also offering 25% off for all other students, from School to University, get in contact and claim your discounts!
8. StudentBeans.com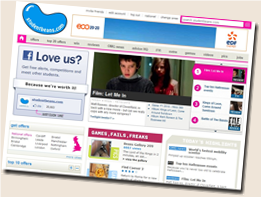 StudentBeans.com is a nice site I came across whist surfing for cool stuff for students.
The site includes a lot of things students will need to know and use and is a multi-purpose site. With offers, discounts and deals to news, reviews and job listings as well as advice and guides to help students survive and make the very most of the student life.
9. Student Banking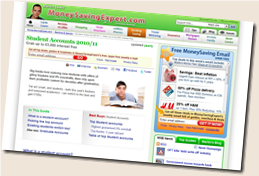 Finances are a key concern when you're a student, particularly while at university; this is a helpful guide from the MoneySavingExpert for how to find the best Student Bank account with the best deal to suit you, and some handy hints and tips for managing your money to help ensure you stay a float while you study!
Check it out at moneysavingexpert.com/banking/Student-bank-account
10. Student guide for free software – Free alternatives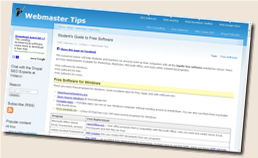 This is just a nice guide for finding alternative and free software, as well as some fantastic software which is usually free anyway. With a massive variety of software – most of which I have used myself – this is definitely worth checking out as likely to find something useful for you.
Check it out at tips.webdesign10.com/students-guide-free-software
If you have any suggestions of great sites/services which have provided you with some great deals as a student, please comment below and could find they are added to the list!
Also for only £11 per year you can get a NUS Extra card which gets some great discounts and deals with some top retailers, it get's you a free McFlurry in McDonalds as well as a massive list of other discounts and deals…who can turn down free ice-cream?