YouTubeSocial.com is a nifty idea which solves the age old problem of sharing videos with friends online, and being able to follow it at the same time. This is a problem I can relate to a lot as I often find myself sharing a link and then struggling to watch it along with them and you end up spending most of you time checking what point each other is at in the video.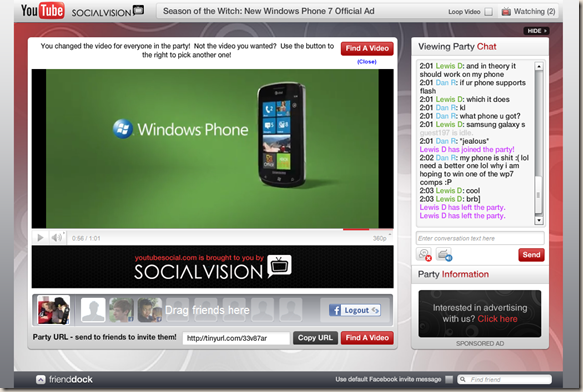 Initially I was slightly discouraged as the site seems to be fully flash which I tend to be slightly prejudice against as I generally take the view that if it can be done using JavaScript then it should be, although that's a debate for another article.
Finding videos: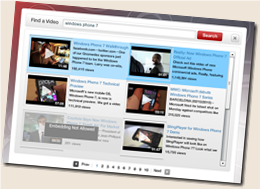 Finding videos in this is incredibly easy to use and works extremely well. Simply click "Find a Video" and search; videos are then displayed and clean and tidy format and just click the video to load it into the "YouTube Social" area to share with friends.
When sharing these videos with friends you can hold the "remote" and control exactly how and what your friends see, you can select the video pause, skip and change between videos which is shown to all your friends in real-time.
Sharing: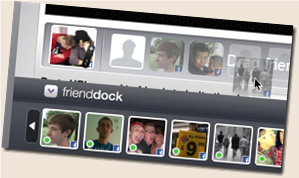 This site has really made sharing the links on Facebook very easy to do you can connect with Facebook and you chat/online contacts get loaded into the "friend dock" from there you can simple drag n drop the contacts and you are then given a message box with a pre-defined message to send to that person, this is sent via Facebook chat and provides a link for them to join in.
It also includes the general post to Facebook so you can share the link and tell everyone that you are hosting a "viewing party" for others to join in.
Irritatingly Twitter sharing isn't yet possible however it does say that it's coming soon. However I am not sure why it can't be added right now as Twitter integration to post a simple status can easily be knocked out in a few minutes even if it is a simple link passing the status via the URL, it should be there.
The site also includes a basic chat for all users in the room, however it's a very basic chat and has some privacy concerns if chatting with friends using it as there are no privacy controls for who can join your "viewing party".
Irritations:
[ad name="postsqrRight"]I do have some irritations with the system, my main issue is that it has no privacy controls, so anyone can jump into your "Viewing Party" without an invite, which includes the chat.
I don't particularly like people coming to my parties unless I want them there so I'd very much like to see some kind of invite only option as well as the ability for the person with remote to give the boot to unwanted guests.
Legal Issues:
Unfortunately it seems YouTube/Google have taken issue with the use of their trademarks and are currently perusing SocialVision the company behind the site to remove the YouTube logo, find a new domain and give them the "YouTubeSocial.com" domain name.
While I understand YouTube's view on this, however it is slightly disappointing from a users perspective as this is a great idea and something I'd like to see Google purchase and incorporate into YouTube itself or alternatively develop as a side project as with Google backing it can become a fantastic feature. Although it seems unlikely and no doubt because SocialVision is small they will eventually have to give into Googles will.