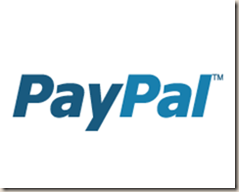 Because of my business and online buying addictions I am a fairly big user of PayPal and make 10's of purchases every months using the service. You may have noticed PayPal are now offering a fantastic opportunity to
Win £40,000 every week, and all you have to do to enter is use PayPal to buy goodies online! Easy eh?
Best bit is, more you buy the more chances you get to get your hands on that pile of cash… but what would you spend £40K on? I have a few ideas.
Being a poor student, and tech addict there is no end to the list of things I could happily spend £40,000 on, the obvious being having a rather cushy life over the next few years when I go to University and of course new laptop, pc, servers and a shiny Windows Phone 7 are all on the list. I would also dearly love to invest a lump some of the cash into my businesses to give them a boost and help make them even better.
Not sure what what to buy? Here's some ideas for things I certainly would like in my stocking…
Of course don't forget all of these great online shops accept PayPal and every purchase gives you yet another chance to win, and you have to Enter now for your chance to win!
Find out more at PayPal.com/win and don't forget to check the Terms & Conditions!
So get shopping and grab your Christmas shopping, and you may be lucky enough to win yourself a bundle with PayPal
This is a Sponsored Post