Hi there, well I guess I should explain a bit about myself here, being the about page 'n' all.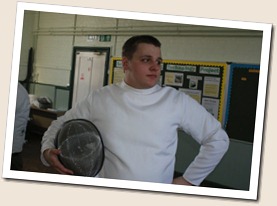 I am Dan, 20 – student – web host – geek and I generally reside within the town of Swindon, UK.
I am what a report might refer to as a "Computer Enthusiast" – Geek, I love Tech, it is simply one of those things which i find fascinating, always changing always evolving and helping to make possibilities truly endless.
So what do I do exactly you might be thinking, and even if you wasn't thinking that i will tell you anyway.
I recently completed my IT Practitioners Diploma and am now looking to the future, with numerous job prospects and unconditional offers to both Reading University and Manchester University it's an exciting time, big decisions to be made…
As well as student life I'm building up my XDnet Web Services business, which provides a variety of hosting solutions from standard shared web hosting to shoutcast streaming and full dedicated solutions, I would love to see this business continue to grow steadily especially as it will work in synergy between my other businesses (yes I'd like to see more on the way!) – and is showing fantastic potential and growth.
I seem to always have a long list of other projects I am working on, ranging from simple plugins to large sites, systems and many wonderful things I hope one day to find the time to finish and try to turn into a success.
Should also checkout my work on DanRodgers.uk my online portfolio/CV.
Fancy saying Hi?
Feel free to get in contact, particular if you would like to hire my services 😉
Email: Dan@Dansgalaxy.co.uk
Stalk me on Twitter @Dansgalaxy – I tend to tweet a lot, but don't be afraid to say hi!
You could of course use the "traditional" method, and just leave a comment below (or indeed on a post if it's related) I love comments so drop me one when you're in the mood.
Thanks,
Dan.