Recently i decided to start using Microsoft Outlook 2007 instead of Windows Mail which comes default with Vista, now in Windows Mail i counted a total of 5 simple clicks to turn on read receipts, so every email i sent requests one – you can see a tutorial for how to turn on read receipts for Window Mail here – in Outlook it takes a few more, as shown below.
Firstly click the Tools tab in the menu and select "Options".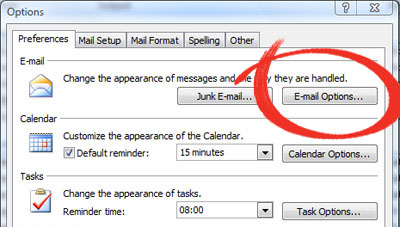 Now on the next option simply select "E-mail Options…" which will open (yet) another menu.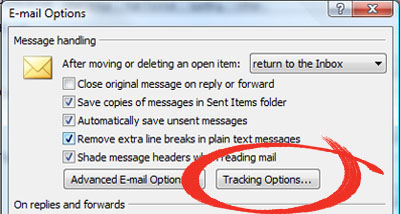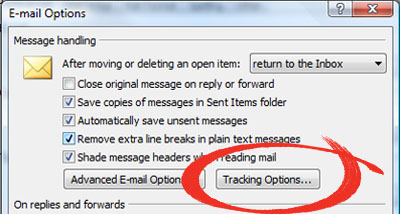 And now on this menu if you select "Tracking Options…"  you will be presented with the final menu.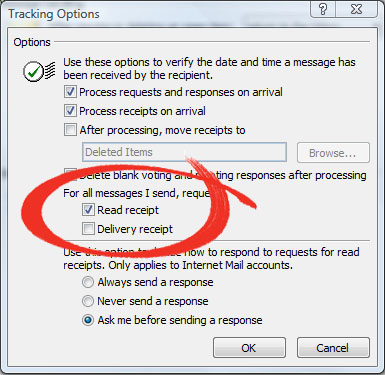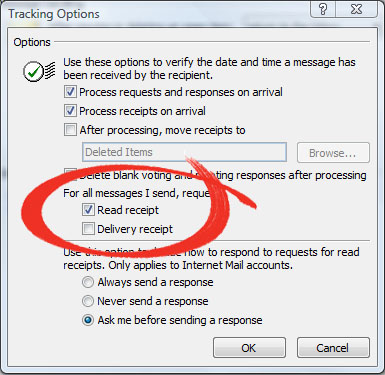 Now on this menu you can see it gives you a tick box of "Read Receipt" tick this box to enable read receipt requests.
Additionally you can set other settings below, to either Always send a read receipt, never send one or to always ask you if you want to send one each time you send an email.
Hopefully you found this tutorial quick and easy in explaining how to request read reciepts in Outlook.
Don't forget to comment, bookmark and get in contact, if you have ideas for possible tutorials or if you just want to say hello.